Pros & Cons to SBA Lending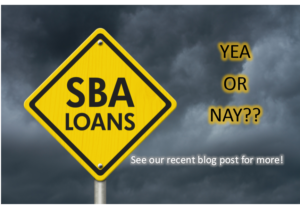 Why they can be your Super Hero and… Why sometimes you need a Super Hero (West Star 😉 ) to get out of them! SBA Loans are Small Business loans guaranteed by the Small Business Administration.  Only participating banks or lenders can provide loans such as these.  This is why West Star uses a consortium of banks as all needs and appetites are different. Is the SBA good fit for you? This is our school of thought – for many small businesses starting out, this is a fantastic way to get your feet planted, get your foot in the door and get the capital you need to start your dream business.  However, you may find, years down the road, as you grow and flourish, you may find the SBA loans to be:
Too expensive – Sure, on paper, these low SBA rates look great! Please don't forget to leave room for the legal fees you'd be paying at the end at loan closing. Sometimes legal fees can costs up to 2% of the Loan!
Too constrictive – In some cases the SBA may take liens on your home or other properties which can stand in the way of refinancing your home mortgage or other directions you'd like to go in.
A pain in the… ($%@)- There is A LOT of paperwork, lawyers must be involved – let's just leave it at that.
Enter- West Star Capital: West Star Capital does a lot of Franchise business throughout the United States, as well as local financing here on Long Island, NY.  You may think some local, same operator, bagel shops in NY do not have much in common with a multi-unit Planet Fitness operation in the Midwest, but what they do have in common is growth and constrictions, both attributed to the SBA.  Both businesses would not have been able to grow their businesses without this first initial SBA loan, but now that they've become a more sophisticated operation, they're ready to graduate to a more traditional approach to financing that has less liens and less caveats and covenants. West Star Capital does NOT have any loan covenants on our equipment lending programs.  We want to help you grow and succeed. If you have any questions at all about your business or about getting out of the SBA  feel free to give me a call at 516.799.9191 or e-mail me at
LAUREN@weststarcapital.com
.