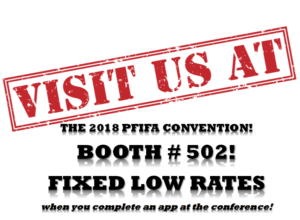 TODAY, WE HAVE GARNERED LONG-TERM RELATIONSHIPS WITH MANY OF THE PREMIER OPERATORS IN THE PF NATIONAL PLATFORM, AND HAVE AMASSED OVER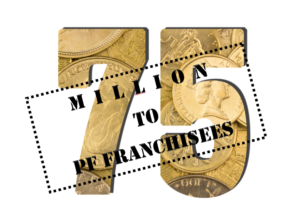 WE ARE PLEASED TO BE PART OF YOUR FINANCE TEAM FOR ALL OF YOUR BORROWING NEEDS!!
AS A THANK YOU, COMPLETE A CREDIT APPLICATION AT THE PFIFA CONFERENCE AND RECEIVE A 30 DAY LOCK ON A LOW *FIXED RATE LOAN FOR FINANCING FOR YOUR NEXT PROJECT!
RATES ARE RISING, SO VISIT US AT BOOTH #502 
*FIXED RATES WILL BE BASED UPON LIKE TERM FIVE YEAR SWAPS AT THE TIME OF THE CONFERENCE.