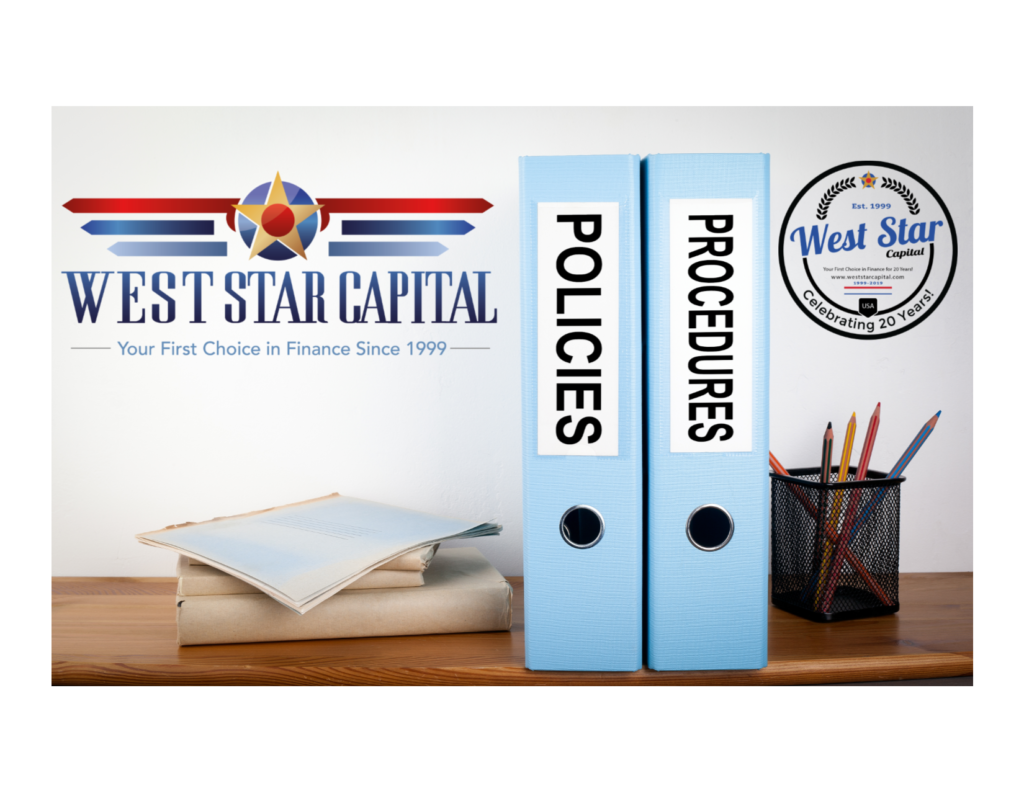 We are excited to announce that this is West Star Capital's 20th year in business!
Starting from the humblest of office spaces (my parent's basement) in 1999, Ray Saccaro started West Star Capital and has seen its growth to a top tiered national lender.
As a result, we have initiated loan facilities to some of the most preeminent business owners in their respective industries.
Our mandate has been to make the borrowing process seamless, while providing a customized loan platform to fit the needs of our individual borrower. We pride ourselves in being your business partner and your finance arm, hopefully for another twenty years (at least).
One of the most frequently asked questions we get when speaking with new clients is "What's the process?" Or, "Where do we go from here?"
We thought our blog would be a great place to outline what you can expect from our processes and procedures and explain why we may be asking for these materials.
Since 1999, a lot has changed in the cyber world, that's why West Star Capital's documentation is kept under very high security. It is very important to us that your private information is kept as secure as possible. We implement a premium echelon cyber security process to keep all your information protected at all times. For documents that are physically in our office, our safety protocols ensure that any physical documents are securely filed or shredded if not used within a certain time-frame.
West Star Capital does not share your private information with any other parties other than our banking partners who will be providing the loan with West Star Capital.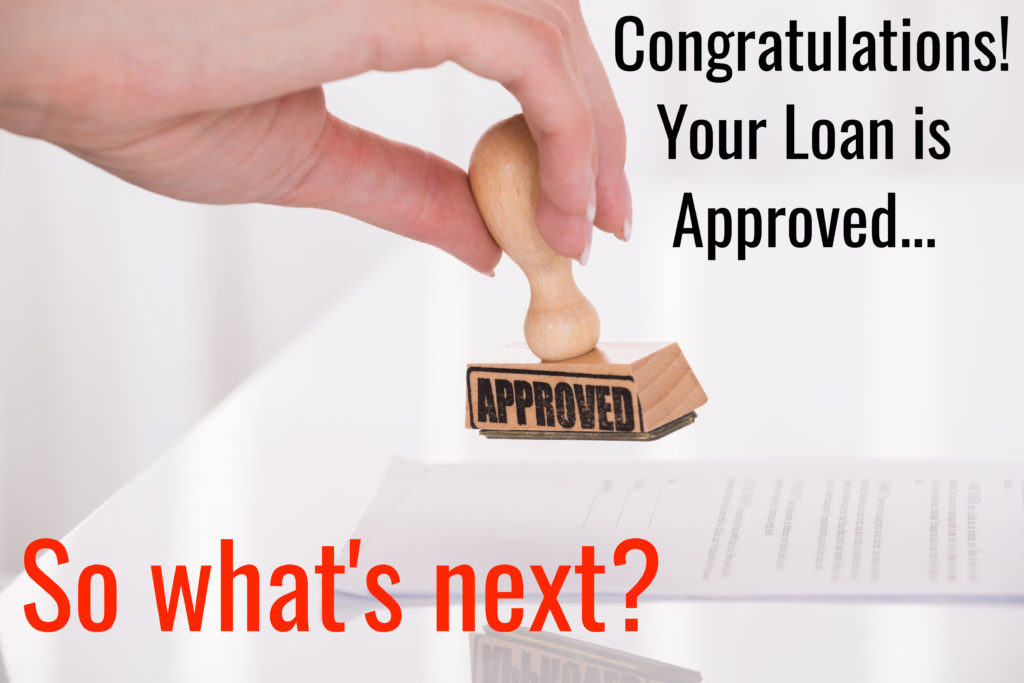 What's next is we document your loan! West Star Capital will provide you with our loan documentation either in person or via our secure document portal. The loan documents that the customer will receive can differ from loan to loan depending on you and your company's needs. However, our loan documents almost always include:
Equipment Finance Agreement or Chattel Mortgage

This document outlines who the borrower is, the term, the payment amount, if any loan payments were made in advance, who the vendors are (if more than one, they will be listed on a separate pay proceeds document) and the date the documents were received in house, etc.

Equipment Schedule A

This document lists the vendors and the equipment on each transaction and is the same listing that is used when we file our UCC Filing when the loan is closed. This document is always signed by both parties.

Pay Proceeds Document

This document provides a listing of which vendor is to be paid and how much they are to be paid. We ask that our clients sign this document to confirm who is to be paid on the loan and that the loan amount matches the various invoices that are provided.
It is important to note that vendors CANNOT be paid in full without the borrower's permission to do so, a final invoice from the vendor and the entire loan cannot be paid without a thorough equipment inspection with photos to confirm the equipment is on site and in working order.
"Do you REALLY need this document?? I don't know when I'll get a chance to send it to you."

I cannot tell you how often I get this question asked. I completely understand as our customer base consists of very busy captains of industry. The answer to this is almost always yes! The reason for all of these documents and policies is actually for your own protection!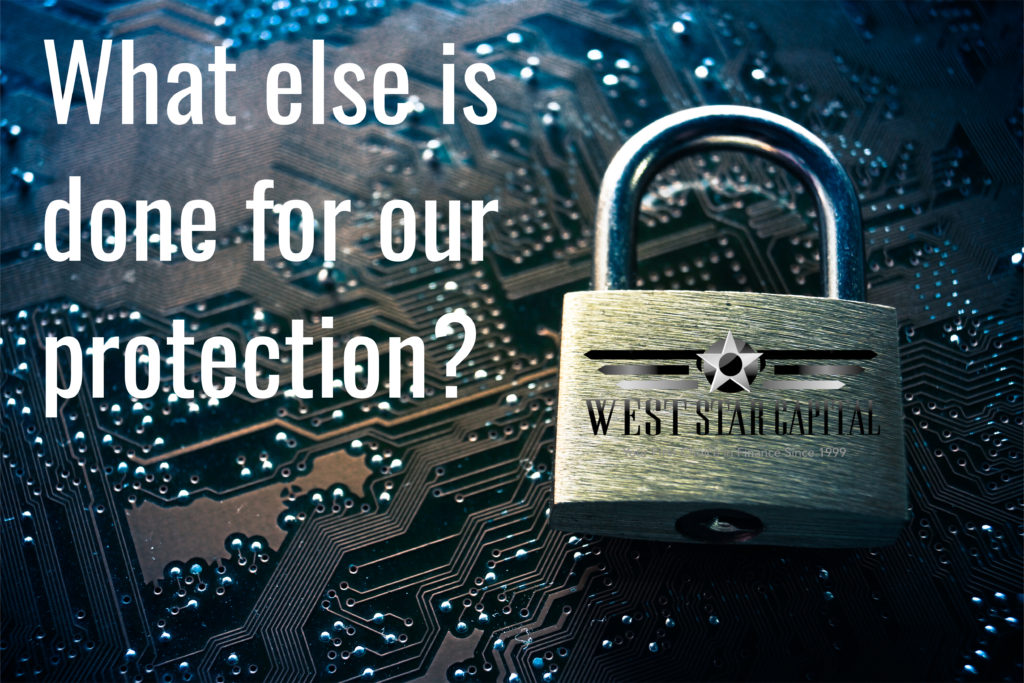 Prior to the final funding of your loan, we order an inspection of the equipment being financed using an inspection company. This is not only protecting the equipment in the UCC filing, but to also confirm that you are not paying for any equipment that wasn't delivered or isn't working properly. This is always why we always check with the borrower prior to any vendors being paid.
All of our banking partners call the borrower and confirm all of the loan particulars prior to your loan funding to confirm who is to be paid, how much, the term, the payment amount, etc.
West Star Capital uses a ShareFile portal to send your loan documentation to you to protect your salient data. You can also use this portal to send us your information if you choose to. Just click here to use our ShareFile portal.
West Star Capital has a secure cloud where all documents and e-mails are written and is completely impenetrable using the cyber security company, Cyber Brigade.
We hope this clarifies some of the process for you. Feel free to comment if you have any other questions about how this process works or email me – lauren@weststarcapital.com – and I'd be happy to discuss this further with you!