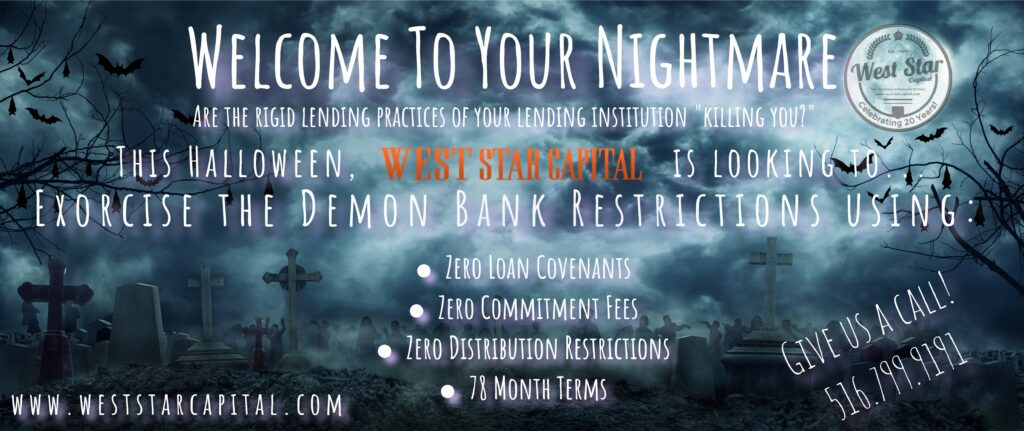 At West Star Capital, we take a lot of pride in what we do.  We are customer service driven. We are blessed to work with some of the best people in their respective industries and we are now finishing our 20th year in business. 
One plus in doing business with West Star Capital – is that our loans do not have any loan covenants, and this is extremely important to us and to YOU, our customer.
What does this mean?
Unlike our Competition,
West Star Capital Equipment Loans do not:
Take a lien on your home like the SBA (see June's blog post for more information)
Restrictive Dividends
Require Maintenance of: Cash Flow Coverage, Working Capital, Minimum Net Worth of the Company, Limit on Capital Expenditures and Taking on Additional Debt!
Require Commitment Fees
No Loan Covenants

With other lending institutions, breaking any of the above could result in a default of your loan and place you and your business in a precarious position. 
For more info, give us a call – or shoot me an e-mail! 516.799.9191 or Lauren@weststarcapital.com