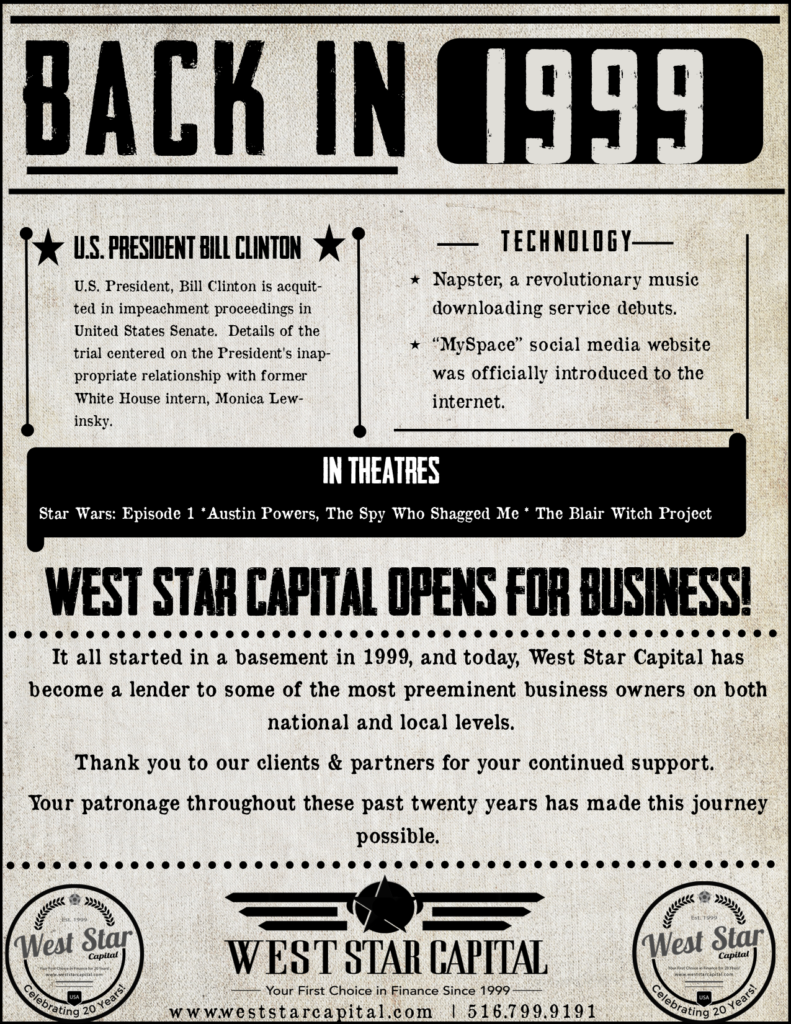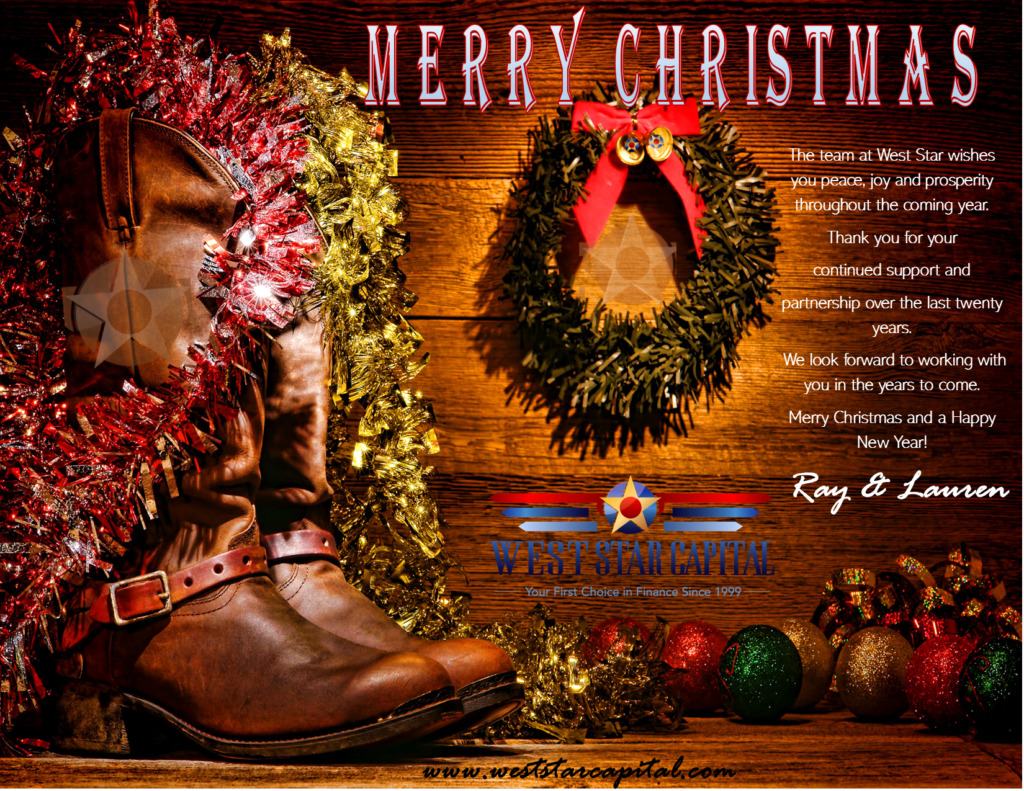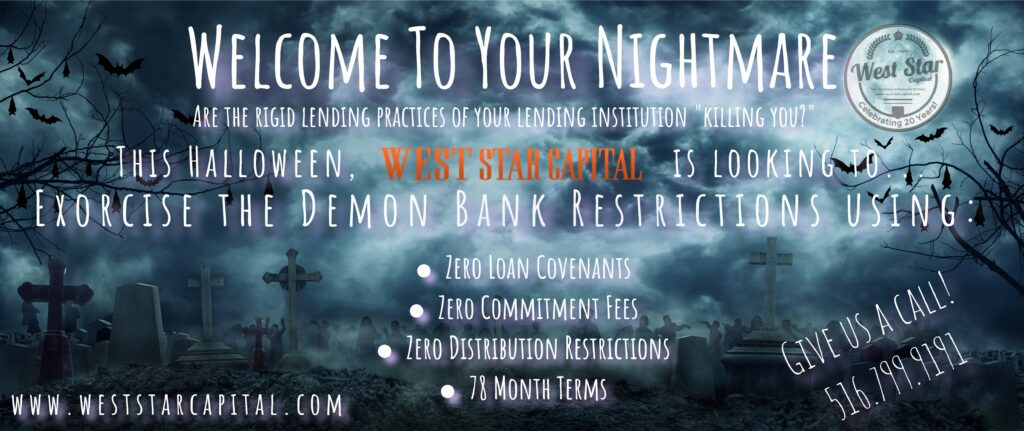 At West Star Capital, we take a lot of pride in what we do.  We are customer service driven. We are blessed to work with some of the best people in their respective industries and we are now finishing our 20th year in business. 
One plus in doing business with West Star Capital – is that our loans do not have any loan covenants, and this is extremely important to us and to YOU, our customer.
What does this mean?
Unlike our Competition,
West Star Capital Equipment Loans do not:
Take a lien on your home like the SBA (see June's blog post for more information)
Restrictive Dividends
Require Maintenance of: Cash Flow Coverage, Working Capital, Minimum Net Worth of the Company, Limit on Capital Expenditures and Taking on Additional Debt!
Require Commitment Fees
No Loan Covenants

With other lending institutions, breaking any of the above could result in a default of your loan and place you and your business in a precarious position. 
For more info, give us a call – or shoot me an e-mail! 516.799.9191 or Lauren@weststarcapital.com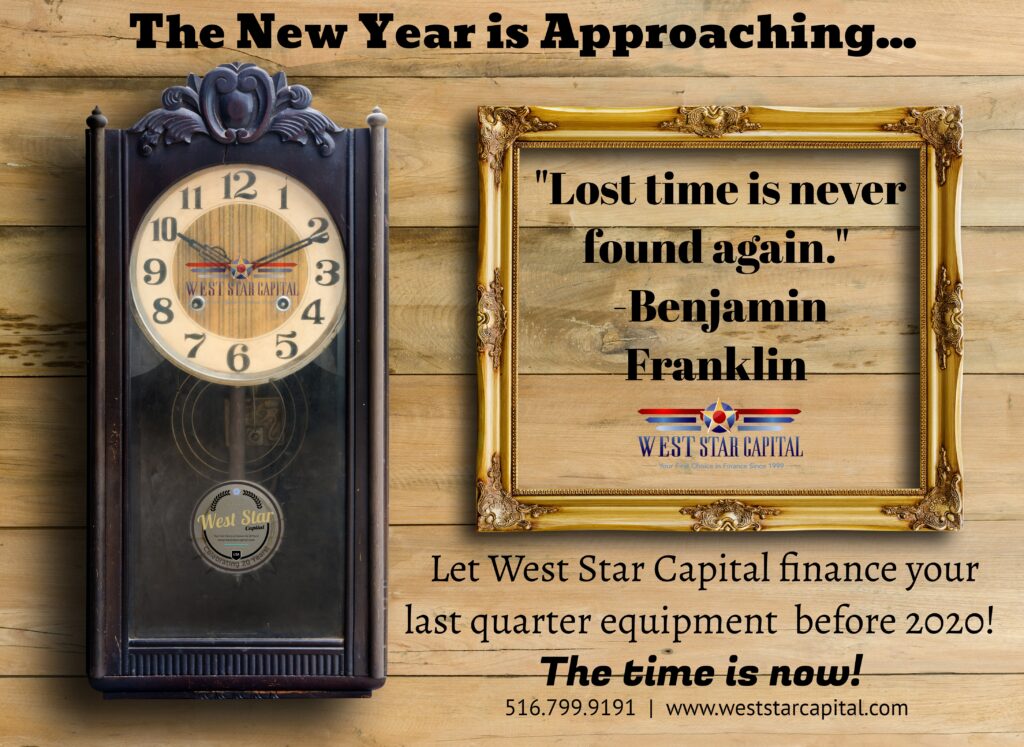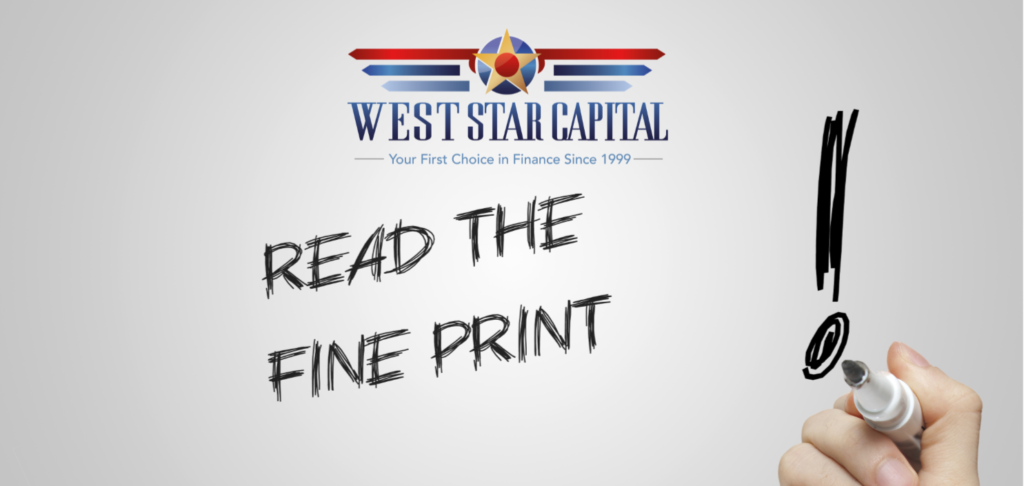 Often lost in most Lender's "FINE PRINT" are a BEVY of NEFARIOUS loan covenants that can severely restrict your organization's financial well being and future growth.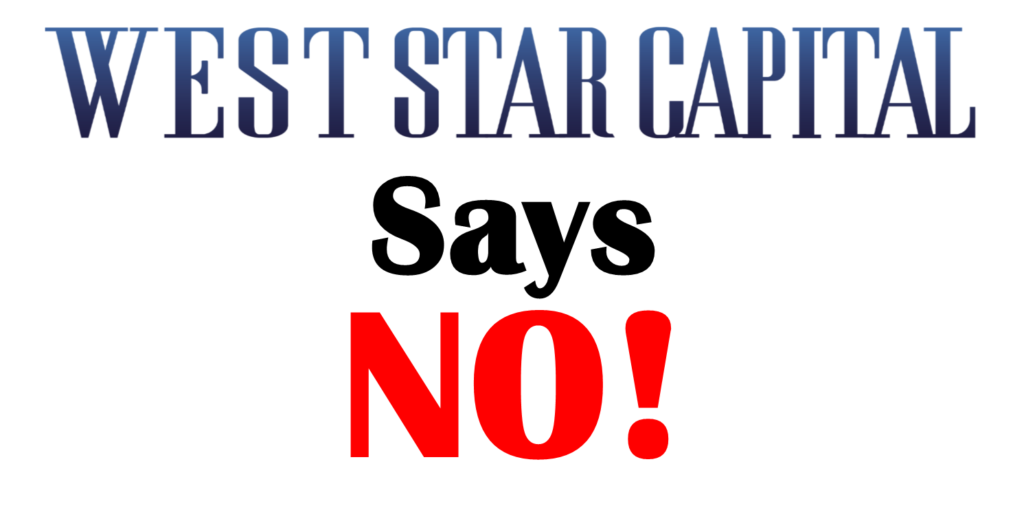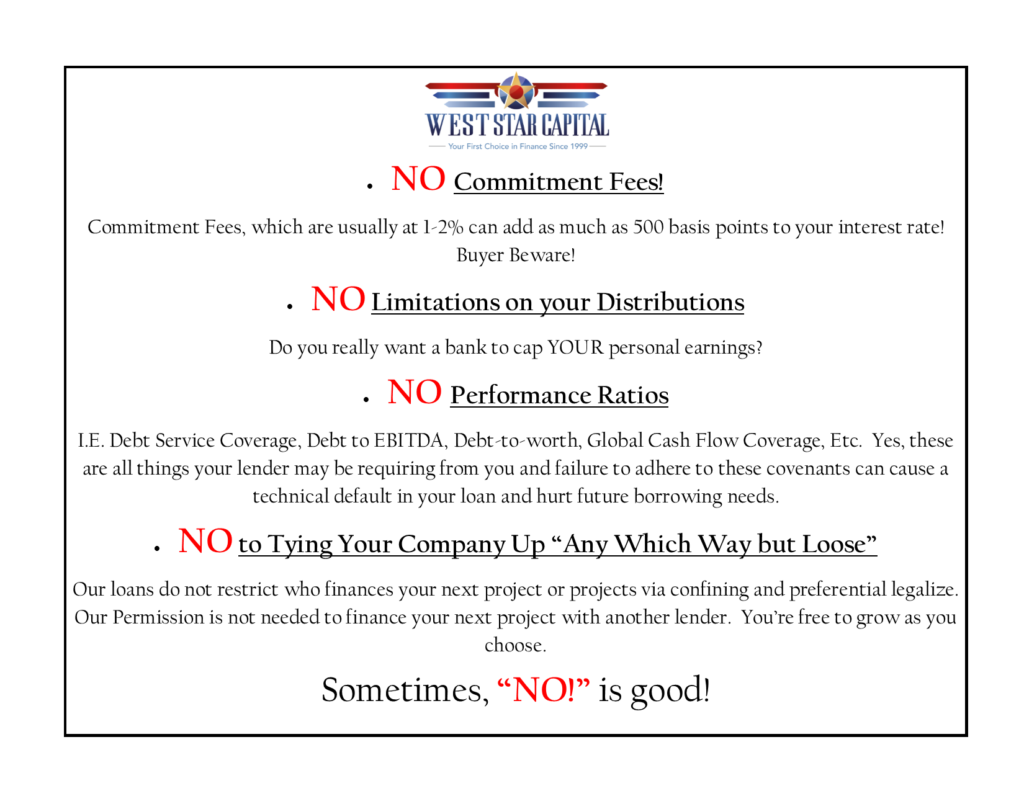 Commitment Fees: Paying for the privilege of a bank giving you a loan approval??
At West Star Capital it is our privilege to provide an approval without a fee.
Big Banks are huge profit centers who are experts at masking your cost of borrowing. When a lending institution gives you what appears to be a "skinny" rate on your equipment loan but charges you a commitment fee (1-2% of the loan upfront), they are in point of fact, increasing your cost of borrowing. The banks are aware that upfront fee income is money "out of your pocket" and into theirs!
It's pure profit to the bank's bottom line (It's what they do).
You would be better served by borrowing less or utilizing,
West Star Capital and our Zero Commitment Fee Initiative.
Limitations on Distributions:  You're an entrepreneur for a reason, right?  You are a hard worker; you have a strategic vision and you want to see it come to fruition.  The majority of lenders seek to limit your distribution to further secure the security of their loan… Are loan documents, UCC filings, Corporate and Personal Guarantees not sufficient?
At West Star Capital, we don't want to count your earnings and in effect control your wallet!  We have confidence in our borrower's business acumen and as a result, we do not require limitations on shareholder distributions.  Your money earned is your money earned. 
If in fact your bank is capping your distributions, you may want to consider paying off that loan(s).
No lender should have that kind of power over your company. A lender, bank or finance company should be your finance arm, not your business partner controlling you and your organization.
Performance Ratios: Throughout the term of your loan, some lenders require Performance Ratios. By way of example: Debt Service Coverage, Debt to EBITDA, Debt-to-worth, Global Cash Flow Coverage, etc. to measure various aspects of your company's performance throughout the term of your relationship. #BigBrother, right?
Furthermore, failure to adhere to these kinds of requirements will put you in "Technical Default" of your loan facility, even if you're paying perfectly. Being in default of a loan covenant (s) can really hinder your future borrowing needs as broken covenants have to be disclosed on your financial statements (Audited or Reviewed), or when another lender calls for a reference.
This is not an environment you want to be in with any lending institution.
Tying Up Your Company: What we mean by this is that Banks have a "belt and suspenders" mentality and more often than not will attempt to "tie up your company" and restrict your future growth and expansion as an organization, to protect their outstanding loan(s).
I personally cannot tell you how many borrowers we meet who would like to get a loan for a second or third location, and to their chagrin, they find out they can't move forward with their business plan as they had intended. This is due to their previous lender placing a restriction on the borrowing entity, inhibiting the company from guaranteeing any future loans or being part of any other projects.  This is a terrible position to be in when you have an active ADA and need to adhere to a pre-ordained expansion plan. 
In these instances, the lenders are taking the place of a "parental figure" basically saying you cannot drive your own car without their permission.
 West Star Capital does not make these kinds of demands on our borrowing entity or guaranteeing entities. 
You have the freedom to move forward as you would like.
So, we would like to take this opportunity to say, as boldly as possible, no fine print, that:

DOES NOT CHARGE COMMITMENT FEES.

DOES NOT REQUIRE LIMITATIONS OF YOUR DISTRIBUTIONS.

DOES NOT REQUIRE PERFORMANCE RATIOS.

WILL NOT TIE UP YOUR COMPANY AND HINDER YOU FROM FUTURE EXPANSION.

THE "USER FRIENDLY"
FINANCE COMPANY
West Star Capital is so pleased to be working with such a wonderful franchise like Planet Fitness. We were extremely happy to support the Planet Fitness Independent Franchisee Association (PFIFA) again in San Antonio this year.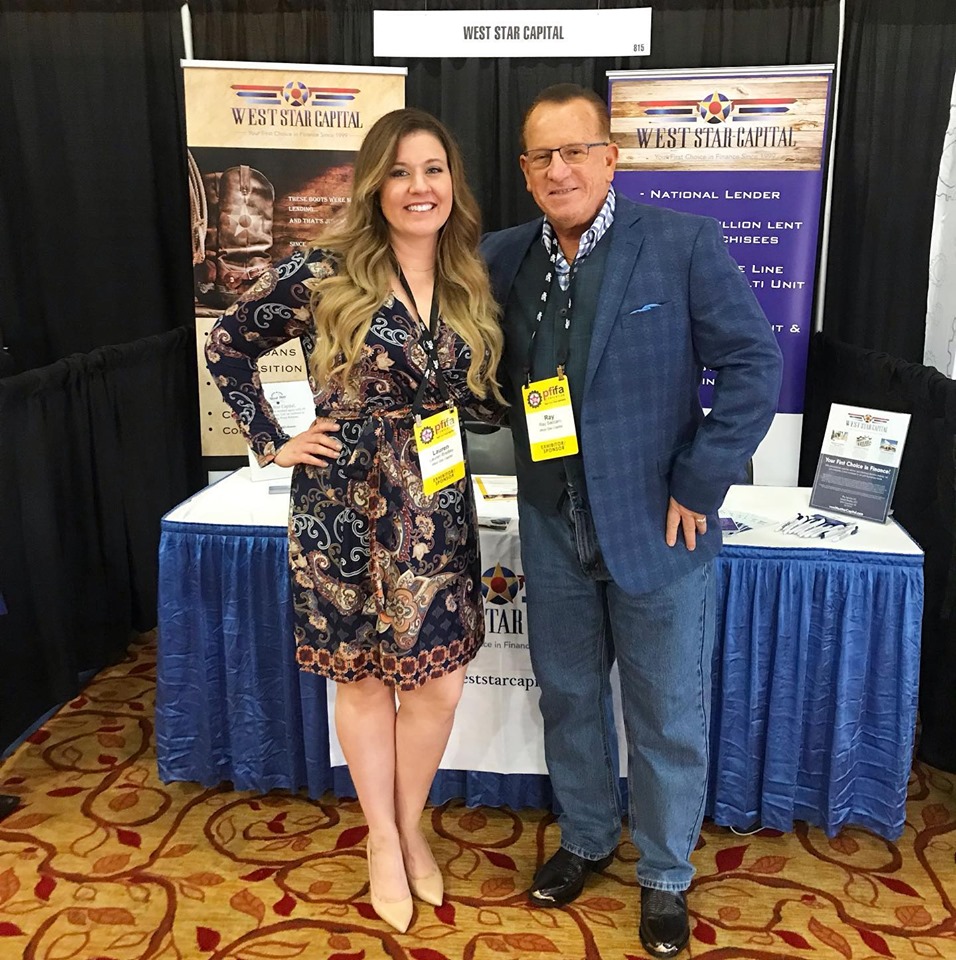 Ray and I truly enjoyed the "face time" with our existing PF clients and also enjoyed all of the new Franchisees we met out there! We look forward to building upon an already fantastic relationship!
Since 2008, we have been a huge supporter of this excellent platform and to date are happy to say that we've successfully loaned $90 MILLION to PF Franchisees.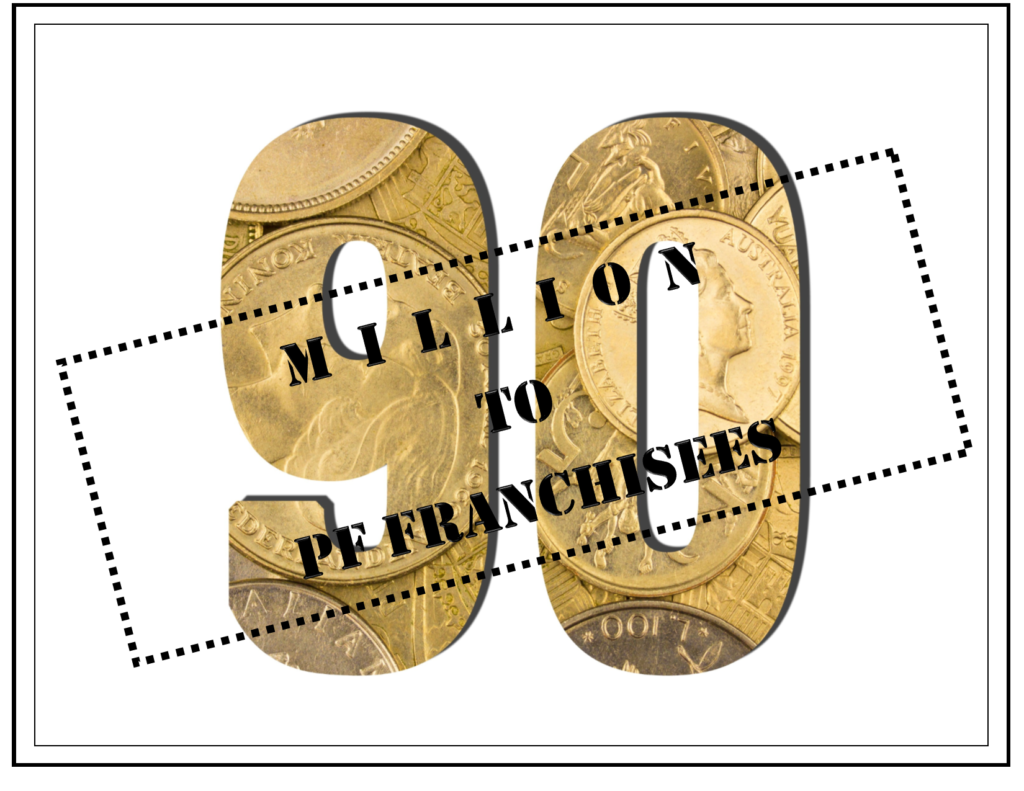 Shoot Ray or myself an e-mail or give us a call! We've got some great programs out there for our Planet Fitness Franchisees!
RAY@weststarcapital.com 516.799.9191 x113
LAUREN@weststarcapital.com 516.799.9191 x110
For being the first to take advantage of our "EXPRESS" App Only Program!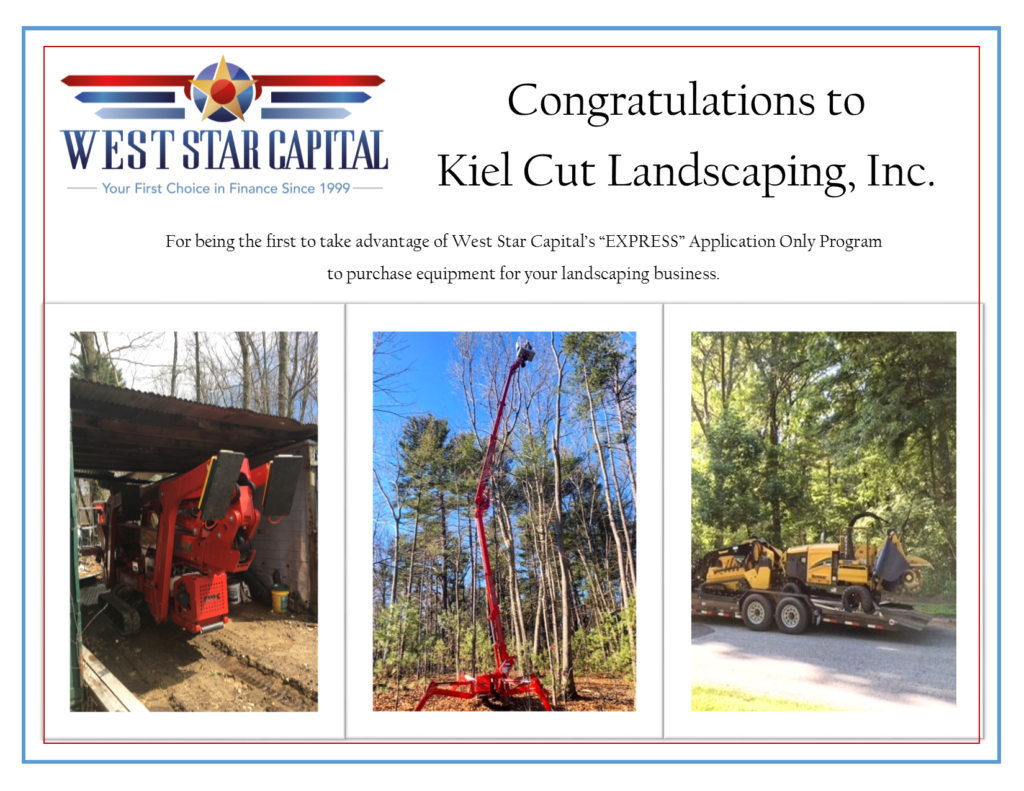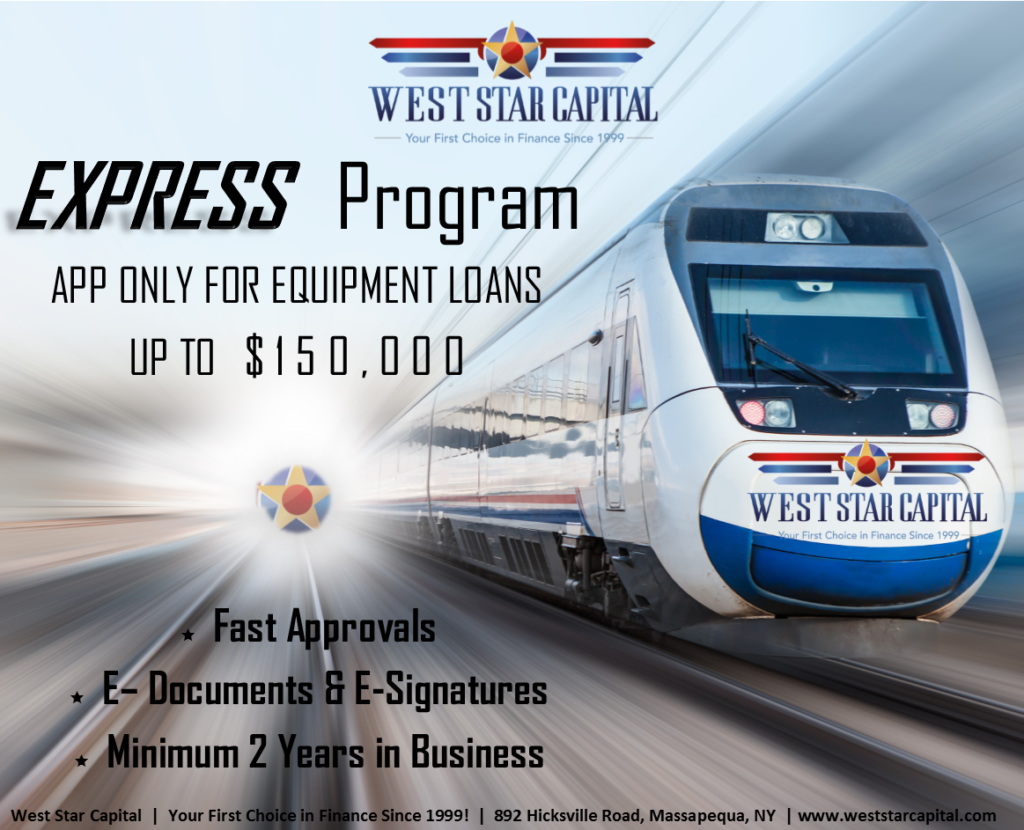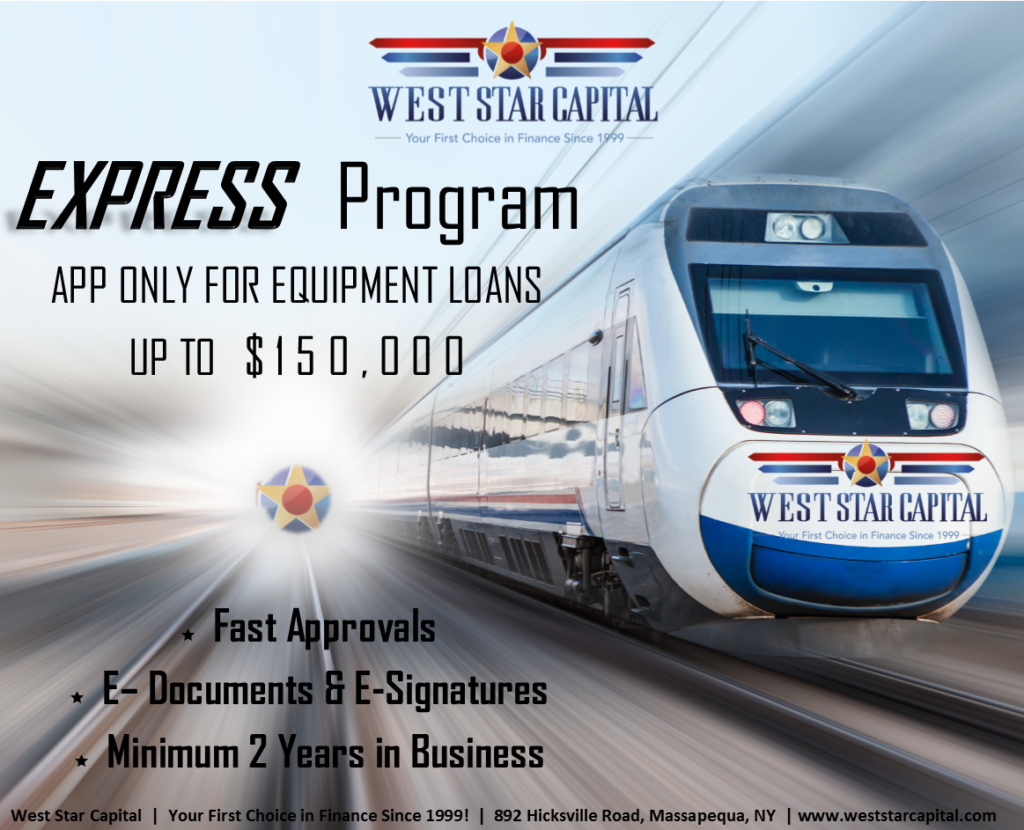 We are excited to announce that we now offer an EXPRESS PROGRAM: APP ONLY for Equipment Loans up to $150,000!!
FAST APPROVALS
E- Documents & E-Signatures
Minimum 2 Years in Business
Please feel free to reach out to me via e-mail lauren@weststarcapital.com or by phone at 516.799.9191 for more information!