I thought introducing ourselves and making you aware of our mission statement and who we are would be a great place to start!
Ray Saccaro (my dad) started West Star Capital in 1999, simply because he was tired of dealing with the bureaucracy of the banks and wanted to do what he's been doing most of his life, lend money to good people who want to grow their business and enhance their lives, but for himself. Ray's introduction into the finance world was through a job he got as a very young man at GE Capital.  Part of their management training program is to teach you what happens when a good loan goes bad, so Ray's first job was repossessing TVs and washing machines!!  And I know what you're thinking – the answer is yes, he has a lot of interesting stories to tell about this time of his life, but I digress.  This unique style of training is just part of the reason why he has such an excellent mind for credit.  Since then, Ray eventually landed a SVP position at Barclay's bank where he boasted a $350 Million self-generated portfolio.  This executive position Ray held for many years provided Ray the connections and the know how to navigate the banks
for you
, so you don't have to worry about the aggravations that come along with finding a home for your banking and placing your loans.  After all, you do have a business to run.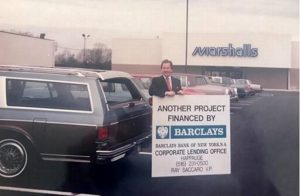 Ray Saccaro, Melville, NY, 1989 and yes, that is our family station wagon in that picture!
Fast forward to December of 1999, the decision was made and West Star Capital was born.  Our goal then is the same as it is now: to provide
a personalized experience using what is now considered to be an "old school" style of banking by building relationships with our customer base, meeting face to face, and doing what we can to assist you in making your business grow as a member of your team.
I have always had a very close relationship with my dad, so you can imagine how excited I was to start working with him at West Star Capital and at such a young age (I was 22 when I started, though, I won't tell you how old I am now, ?). Since assisting around the office with Ray, not only did our customers businesses expand, but West Star grew and Ray and I grew our company, too.  At the start, I just assisted him with filing and typing here and there and answered the phones.  Now, after lots of training, traveling all over the United States to meet with customers and years of hard work, Ray and I own West Star Capital together! Our great synergy as father and daughter has manifested into a great partnership that will land West Star Capital into its 20
th
year of business in 2019. You might even say the writing was on the wall, that he and I would become business partners one day: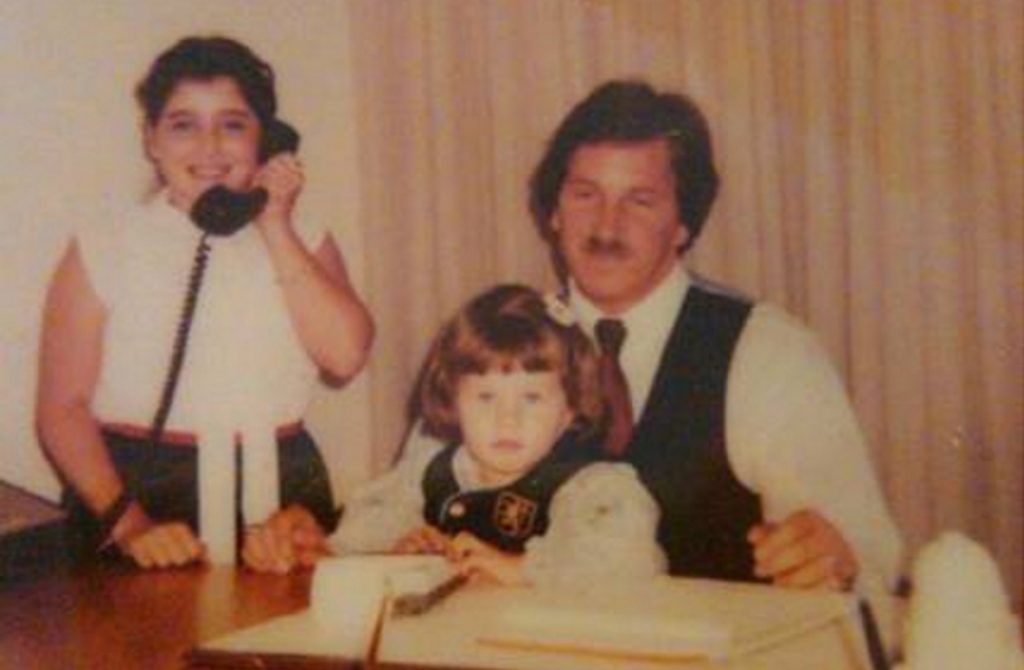 Visiting Dad at work with my sister Jen (she's the one on the phone) – My guess is 1984.  Ray still has the same building pen holder on his desk today actually!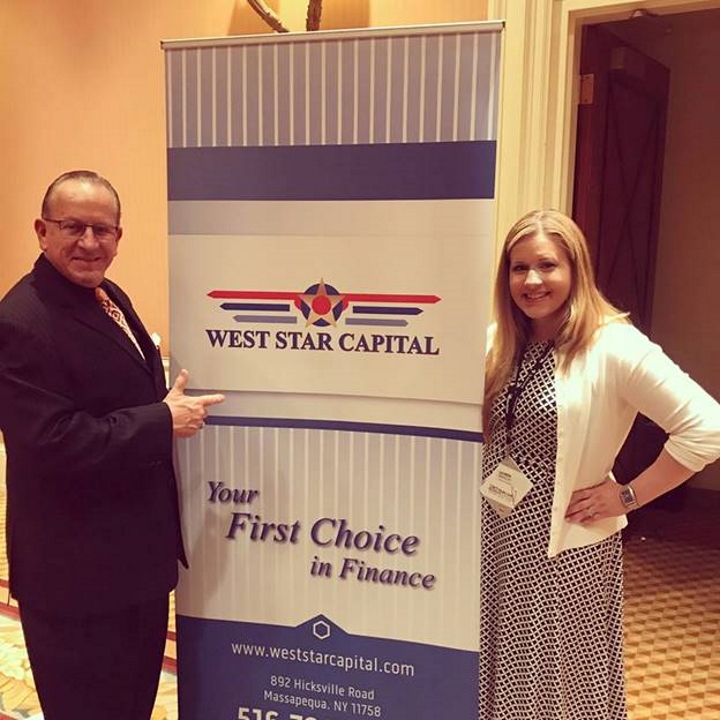 That's Ray and I at the Multi-Unit Franchise Conference, Las Vegas, 2017 – We will be there again this April!  Feel free to join us in the Money Room on April 4th and 5th, 2018!
Our motives to this day are still the same.  We take that "old school banking" approach to relationships, coupled with the lending world today, to secure the best kind of loan for you and your company so that your business will flourish.  This is why we love what we do every day.